SciCan HYDRIM Range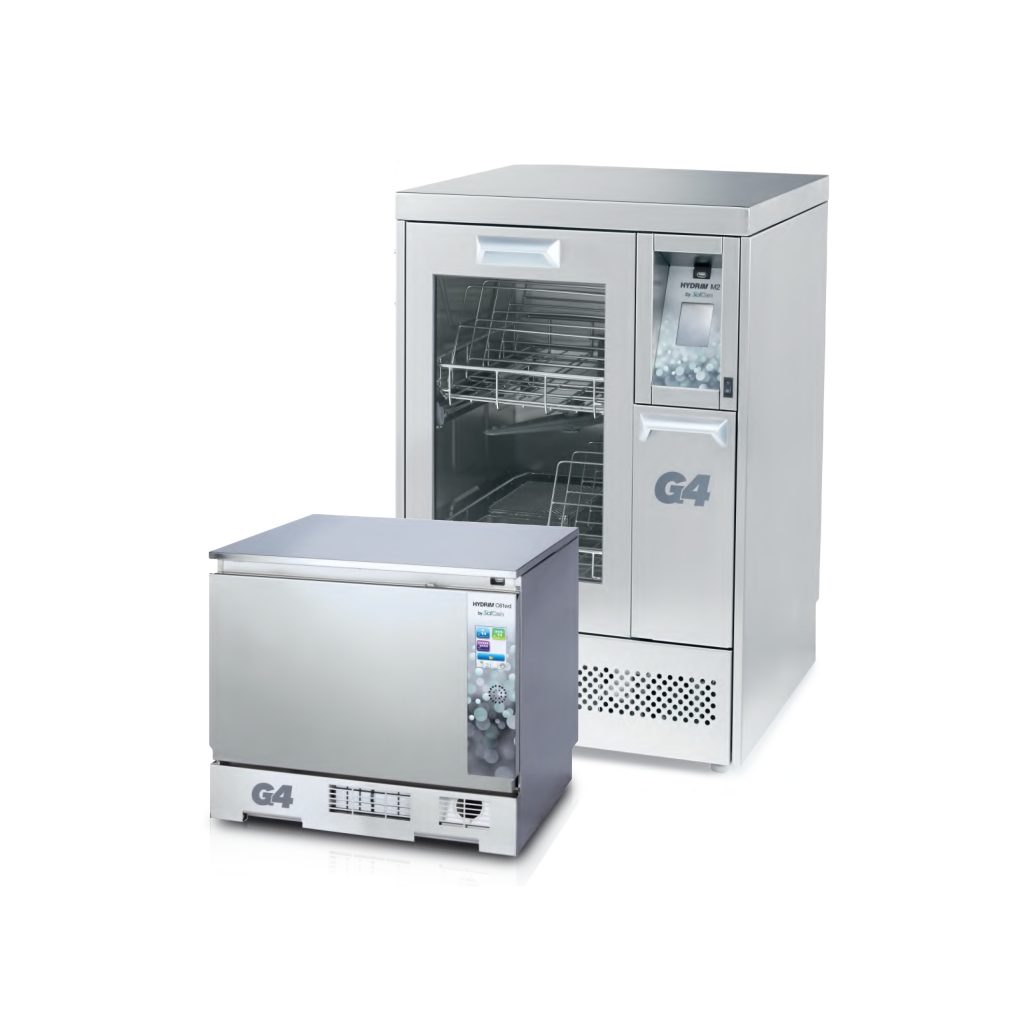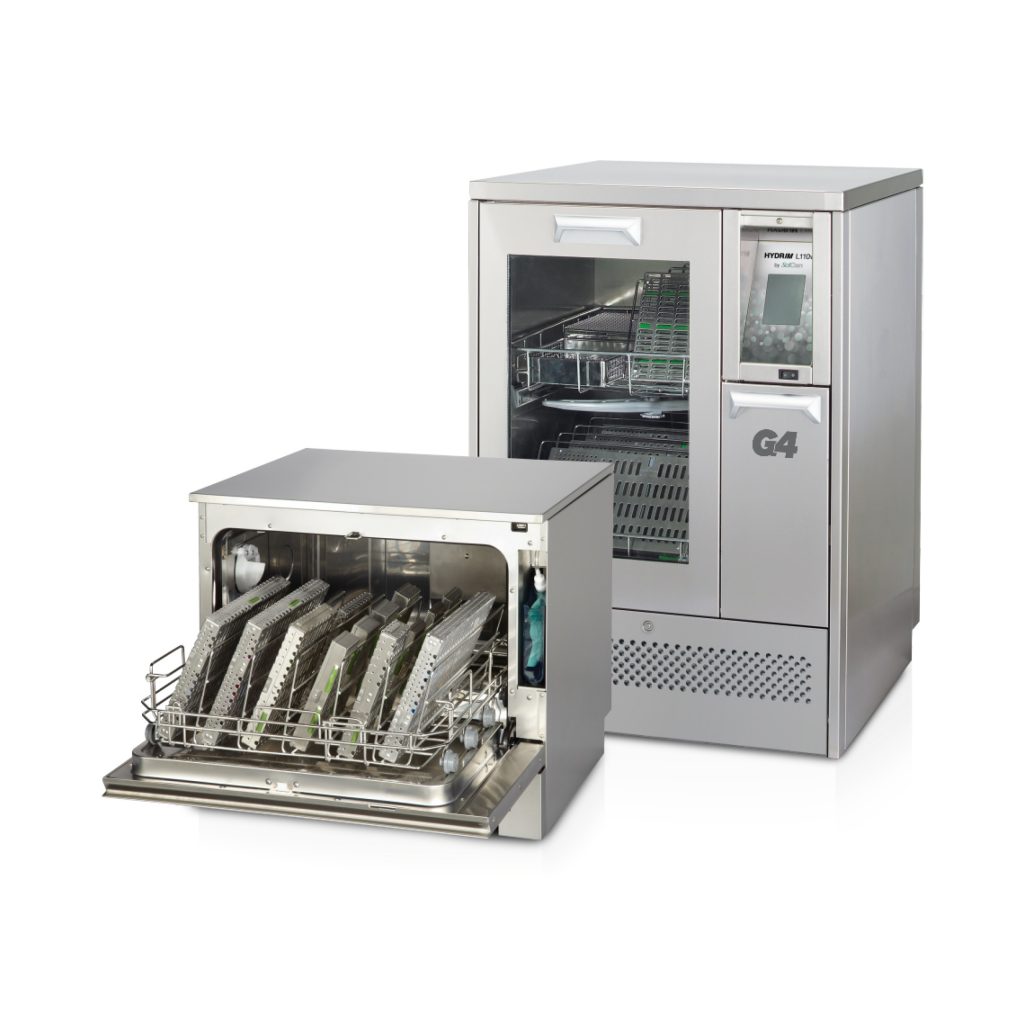 HYDRIM G4 automated instrument washer-disinfectors are the first step in the sterilisation process.
The powerful cleaning and disinfection units are available in two sizes, HYDRIM M2 G4 and HYDRIM C61WD. Both units are made of robust stainless steel and offer, with a comprehensive range of accessories, solutions for almost every office, either as table-top or under-the-counter unit. HYDRIM washer-disinfectors are user-friendly, safe and effective, allowing for thorough cleaning as well as thermal disinfection at 93°C. By default all HYDRIM units offer active air drying with a hepa filter, protecting instruments from recontamination and corrosion. As standard, the trolleys and the dosing pump for the liquid cleaner are also included in the scope of delivery.
Highlights at a glance
A special feature of the HYDRIM units is the innovative G4 technology. A large touch screen provides in-depth cycle information and allows users to view current operations. With an integrated Ethernet port, HYDRIM units can connect to the office network and send cycle data to your smart devices or computer.
HYDRIM M2 G4 washer has a 10 full size cassette capacity and will allow offices to turnover 1500 thoroughly cleaned and disinfected instruments in a 10 hour day.
HIPTM cleaning solution is stored in the unit, no extra storage space required
Washer-Disinfectors have validated cycles to ensure repeatable performance
HYDRIM C61WD Specifications