Highlights at a glance
Ackuretta DENTIQ – Premium Ownership Experience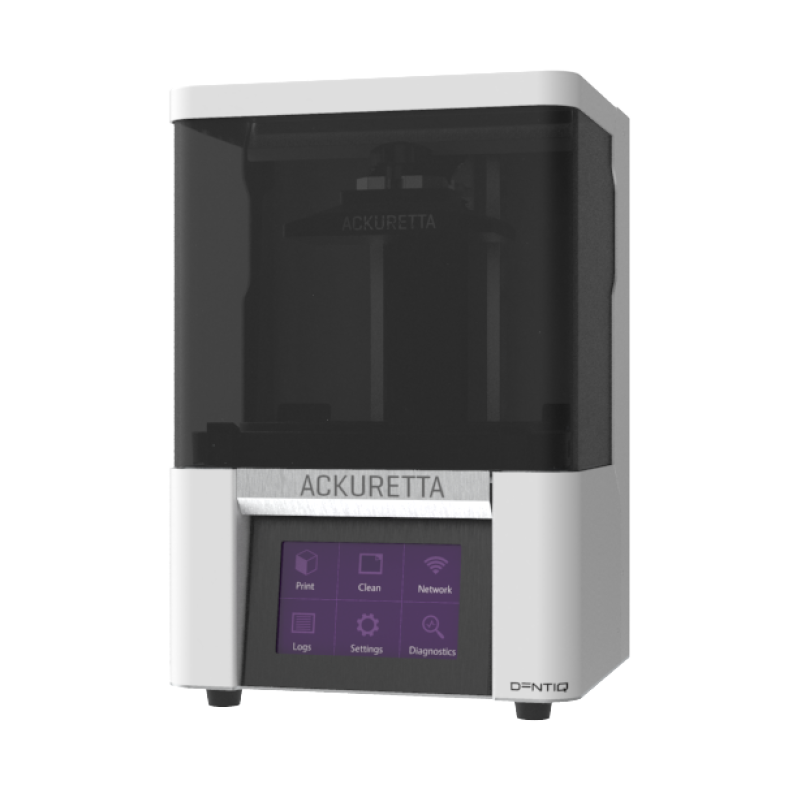 Fully validated, turnkey solutions along with complete training and responsive support.
Improved accuracy and consistency: highly precise, industrial-grade 3D printers, materials, and finishing kits.
Same-day chairside dentistry: form and function geared towards clinical users.
Accessories – Ackuretta CLEANI Dual Tank Washer Unit
Take the work out of the workflow. Cleani is designed with dual tanks for a two-stage cleaning process that allows for heavy and fine washes. With a workflow that's three times faster, Cleani consumes 50% less alcohol than a manual wash and effectively removes 90% of uncured resins from prints.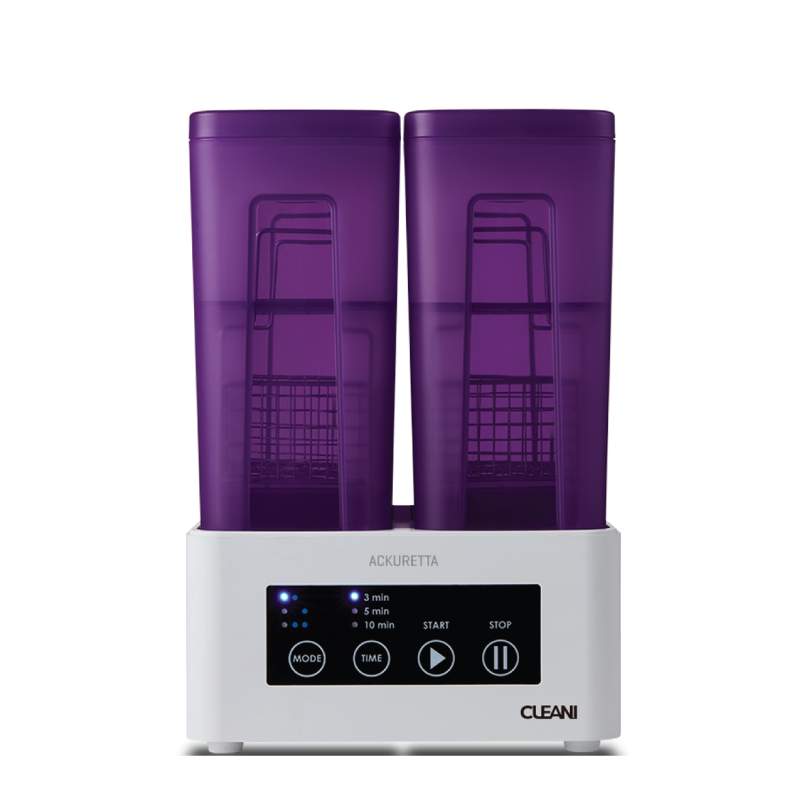 Accessories – Ackuretta UV Oven Curing Unit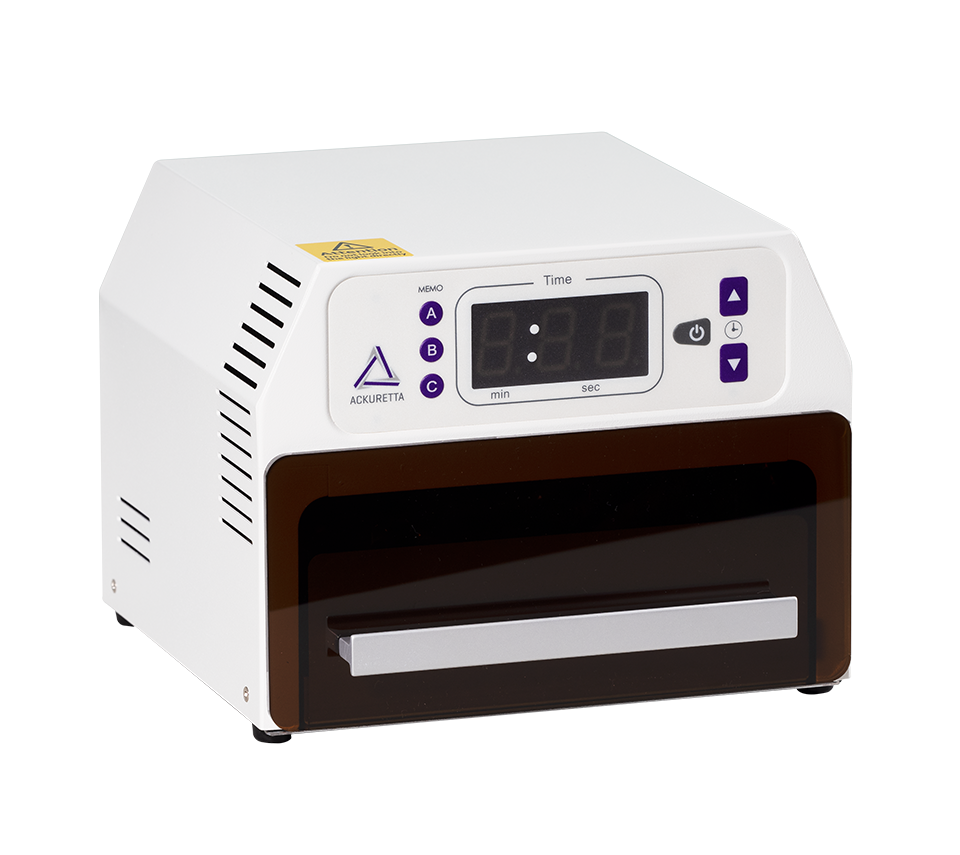 UV Box: portable chair-side design. Mirror reflection enhances curing performance. 365/385/405 nm mix matrix LEDs. Flash function: 10 flashes/second strengthens print hardness. Suitable for Class 1 materials.