Compact i3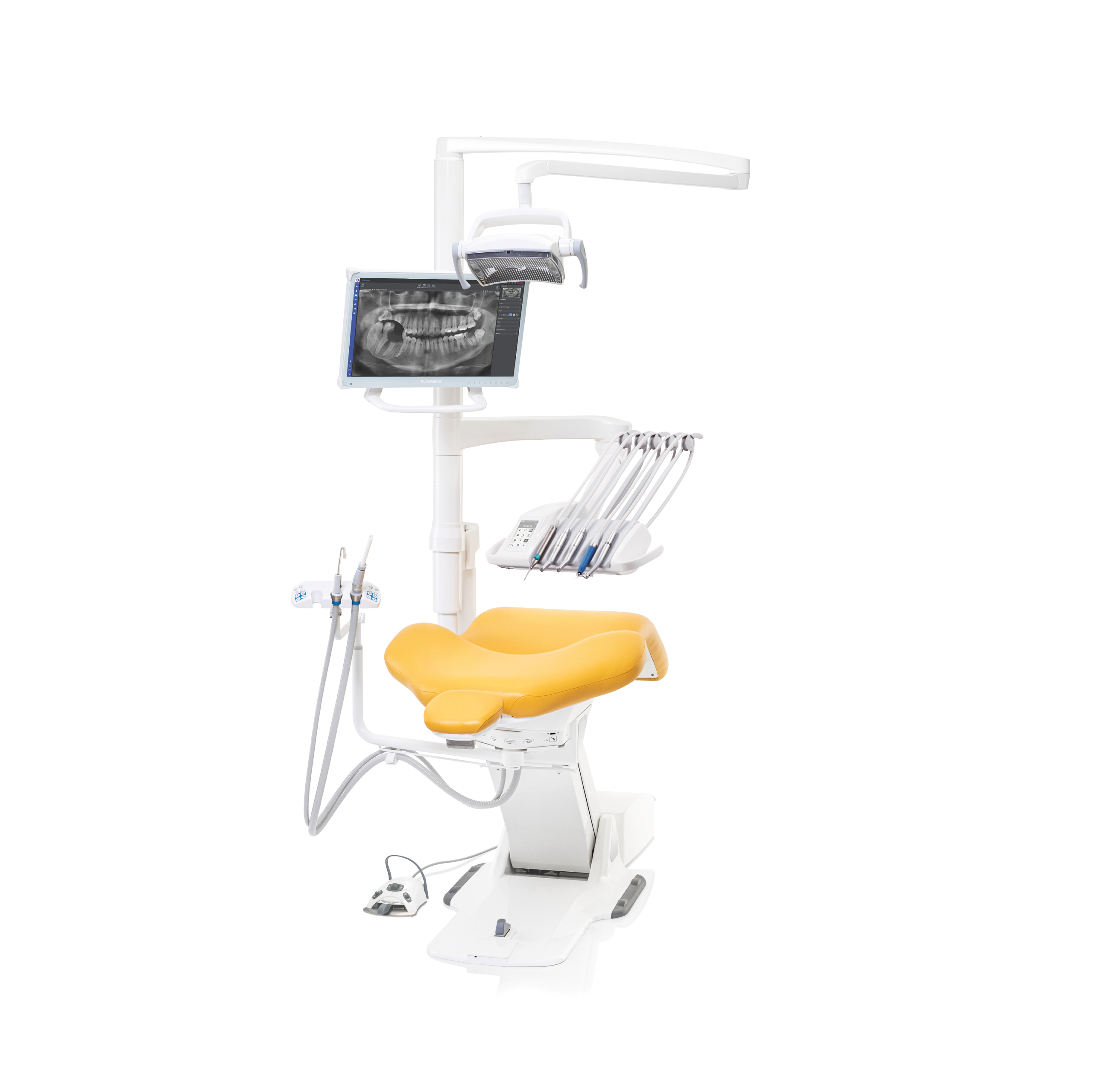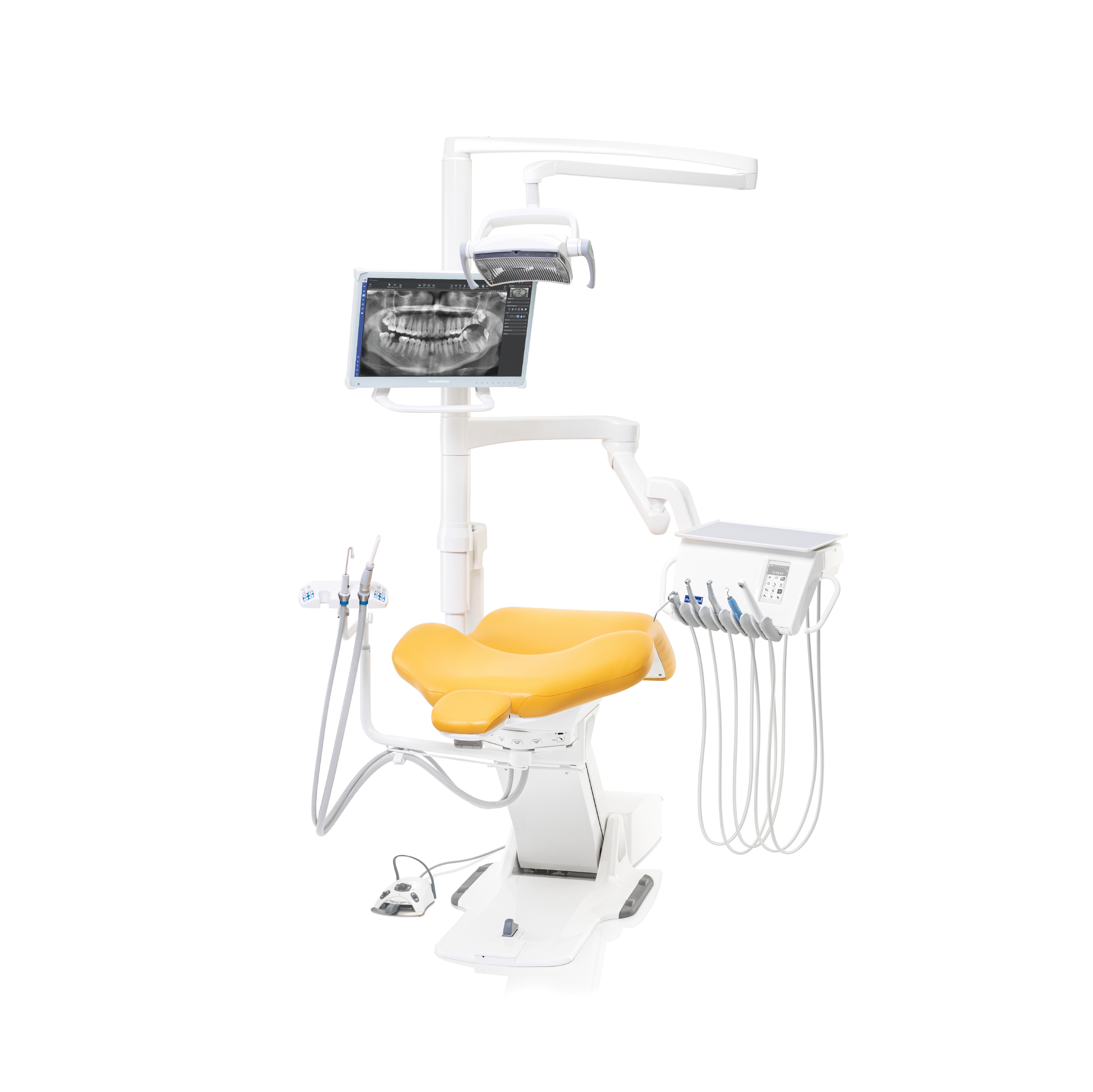 Planmeca's Compact™ i3 is small, swift and clever. With great ergonomics and a smooth workflow, the i3 ticks the boxes to allow both right and left-handed dentists to work productively and comfortably in any position with precision.
Chair design with smooth finished high gloss powder coat, facilitating cleaning, colour stability and longevity due to its machined aluminium substrate.
Design with colour coded elements and sterilisable components for environmentally kind reprocessing. If the practice protocol is single use/barrier, you'll find that all handles and control surfaces are well designed to facilitate barrier products and bags.
Unparalleled patient comfort, superior doctor and assistant's access and a choice of standard fixed or knee break legrest. UltraRelax™ memory foam upholstery, sets the standard of excellence in patient comfort.
Highlights at a glance
Simplicity without sacrificing efficiency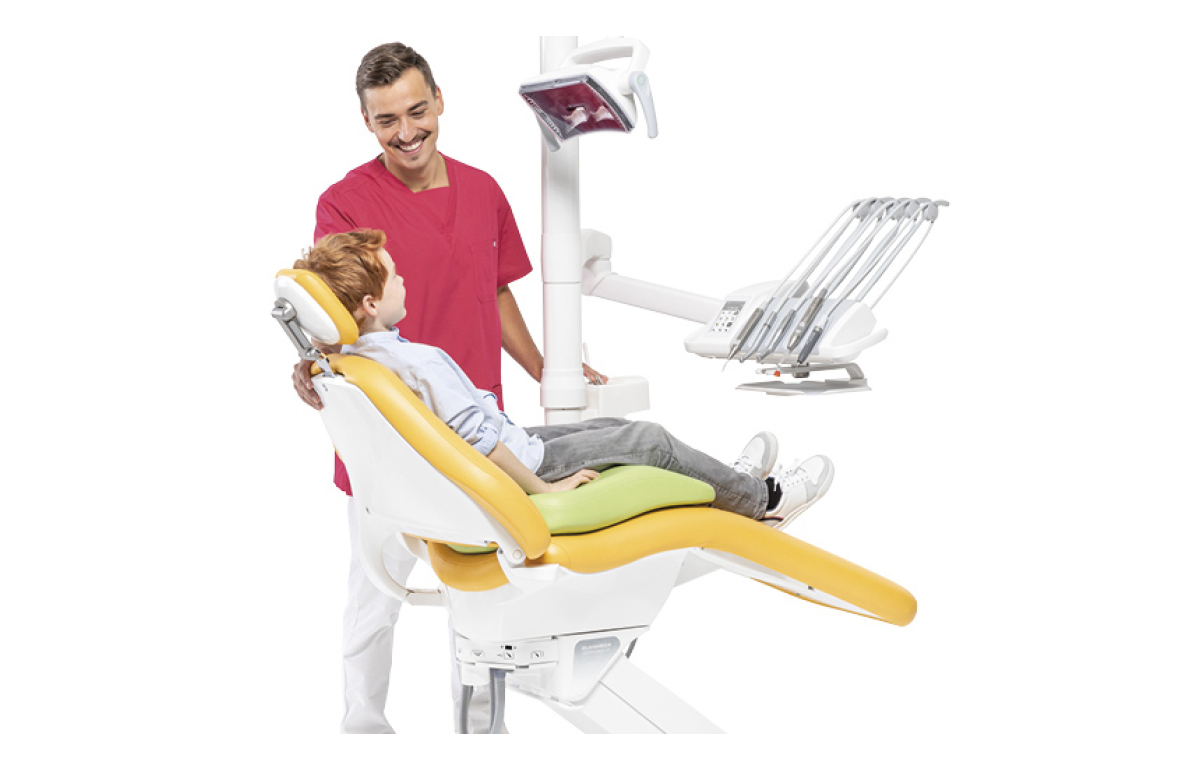 Planmeca Compact i3 has been designed to simplify everyday dentistry. Equipped with an intuitive touch panel, the dental unit guides you with powerful instruments and precise controls.
Customised to individual preferences
Thanks to the simplicity of the Compact i3 design, external infection control procedures are also easy to perform. The unit can be customised to individual preferences and upgraded with the features of your choice, such as an integrated intraoral scanner.
Perfect balance and reach for instruments
The flexible Planmeca balanced arm delivery simply supports the instrument enabling a light touch that reduces fatigue and simplifies infection control.
Traditional delivery
The practical and familiar traditional delivery is left or right hand capable with a large instrument surface.
A safe investment in your future
Purchasing for the future is a hallmark of Planmeca owners. Your Compact i3 dental unit is guaranteed to have a long life span:  built  to be upgraded with new features and improvements at any time.  Compact i3 is a truly future-proof investment, with  unique options to match your evolving preferences and needs.
Integrated features
Solanna Vision operating light
Planmeca Somia camera & Planmeca Emerald S scanner integration
Clinic Management software that provides a "dashboard" of unit processes
Apex locating instrumentation from Morita, a leader in the endodontics